I usually do these on Monday nights but for some reason I felt like posting one tonight on Sunday night just to change it it up a bit. I might post another tomorrow so if you have a witty status you've been saving for Monday by all means please post it tomorrow. Thanks…you're very nice.
Todays best Facebook statuses currently being used by our friends (on Facebook that is) are listed below.
(names will remain anonymous)
1.) "Upon washing all my socks I am left with 1 white and 1 black. I will wear them as a pair & continue to be an example of unity & diversity." – (Once again, look to the cookie Elaine, look to the cookie!)
2.) "Overheard from 3 yr old upstairs: "This booger is spicy!"" – (At least it's probably healthier than what most 3 year olds are eating these days. Just sayin'!)
3.) "Just saw a little neighbor girl fall off her scooter while holding a Squeez-it. She scraped her knee, and then proceeded to pour a little of her Squeez-it on it. I asked her if that actually works, to which she replied, "Well, it mostly just works for kids." Makes perfect sense."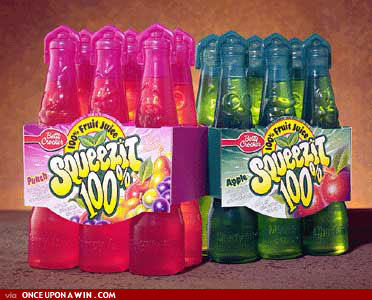 4.) "My wife makes getting out the door on Sunday mornings look really easy." – (It's cuz she is much skinnier than wtdaterry.)
5.) "Milk is good, but if you could get wine from a cow…" – (I'm cool with it as long as we can get milk off the vine.)
6.) ""even the under blanket parts arent scary" "yeah like i just go under the blanket and peak through the hole and its not even scary" "im like why does mommy think this is scary? he just puts on a mask and runs away" "Ya i i i i snuck down the stairs and mommy didnt even see me and i saw part of the dark knight i saw the joker AND batman and i wasnt even scared and it was almost night but i had no dreams!"" – (I got this one off the 3 yr olds and under Facebook site, some crazy social networking going on over there!)
7.) "im gonna eat a burger later…. are you?!" – (Why don't eat up and I'll tell you about it.)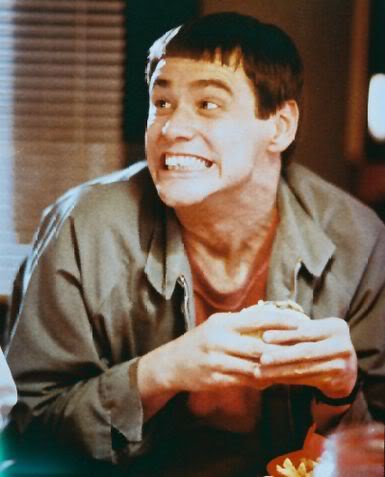 8.) "I think God gave me children so that I can have an endless supply of sermon illustrations!!" – (Someone then commented: "If he gave people kids for that i would be the Pope!")
9.) "So let me get this straight. There are thousands and thousands of illegal immigrants that live in my home state, and I¬¥m not even allowed to re-enter Texas because there is a chance that I might be Mexican??? It must be my dark complexion and brown eyes…..oh yeah, and my INABILITY TO SPEAK SPANISH." – (As Ochocinco would say, that DMNDS.)
10.) "Writing…" – (I bet you typed that.)
Become a fan of WhatToDoAbout.com on Facebook right here!