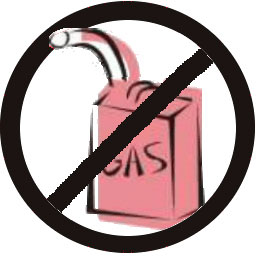 Armegedon!! At least thats what it seemed like for a while there… or here. It was like we didn't know what to do without gas. We had people driving all over town looking for gas, running out of gas to go and find gas. Sounds like to me that they should just stay home or go ride a bike. We have no idea what to do when our luxuries are taken from us, it's pretty pathetic.¬†
It's like someone took the TV away from a 3 year old kid on a rainy saturday morning, when instead of doing something constructive or going back to bed, he screams and cries. It doesn't work when we whine and cry, what does work is Jack Daneils and a lot of it! No, I am just kidding, I know some of you already had the bottle open. 
Why can't we drill? I mean, I heard that the world was already melting due to global warming… so why wait around if there is no time left to spare? Let's drill and speed up the process, I mean it's better then letting the waters rise slowly right?
But alas, it's not for lack of supply, it's because we had a broken pipeline and at the same time there was a hurricane in the gulf causing all kinds of craziness. So now we are back to normal, whatever that means, but we still have no answers to the gas crunch or so called global warming. I just want to see some hard evidence that a man made end is coming to a God created world. 
But this doesn't mean I want to throw my trash outside, oh no, I am all for cleanliness. As for me, I am going outside, I have an oil rig to build, I think it will look good right next to the pagonias.